You are currently browsing the category archive for the 'beautiful' category.

Twenty years ago or so, we came across a neat little book that told the story of a graphic icon: the funny little man, as the author (Virginia Smith) called him.  On the cover was a truly dapper Parisian gent created by AA Cassandre for Dubonnet, the aperitif made with fortified wine, herbs, and quinine.

As we recall it, the book (check it out here) tells the tale of how companies, mainly companies selling alcoholic beverages, mainly in Europe, mainly in the 1920's and '30's, often gave the job of promoting their product to a little guy.
You can find some lovely drawings by AAC here presenting the little guy doing all kinds of stuff.
It seems that Chaplin's Little Tramp had pretty much started the whole thing rolling.
The book has disappeared from our local bibliotheque (though still available, it seems, from the warrior woman), so we went looking on our own to find some colourful little guys hard at work

Ads for the Italian herbal aperitif Campari have used a weird little jester/devil of a man in a body stocking wrapped in an orange peel.   Nothing about Campari is ordinary.

The artist is Leonetto Cappiello, nice site in French here.
Cointreau has favoured Pierrot as their pint-sized sales guy graphically

and ceramically

If you, man or woman, drank aperitifs in European bars in the 1920's, chances are you lit up a cigar at some point. This little German guy was the guy to call.

But if you wanted music with your beverage, at home, you'd ring up Little Mr Disquehead  shown in this Dutch design for record players, disques, and radios.

Yes, you can say this is not a little man at all, but I don't think we should exclude the hard-working fella just because he is red and has a trunk.
For now, we'll say goodbye to the funny little guy by way of a little portrait of Mr Chaplin himself, apparently by himself, sketched on a cocktail napkin.  Salute.  Santé

Our heroes are by definition magnificently far above us in what they do and how they do it. If you take a moment to look at the heroes of baseball, it seems not so impossible that you too might someday do what they do.

The costumes (simple, soft, comfy) and the main actions of baseball (swing, run, throw, catch, run, slide)  tell you how sweetly uncomplicated it all is.
For a kid looking on, enthralled, obsessed, it almost looks possible.  I can wear  a uniform like that. I can swing like that. I can feel it.

At least that's how it seemed in 1959, and we can hope that it is not far from the truth today.

Of the many who played the simple game at the highest level, these two Eddie Mathews and Hank Aaron, twin gods of the Milwaukee Braves in 1959, represented to the kid just about everything that was worth being if you were human–including approachability.  Yes, you could imagine them coming to your house and throwing the ball around.  Yes you did imagine it, over and over.
And those Milwaukee heroes didn't seem to mind that you also worshipped others, like these two Baltimore Orioles, Brooks Robimson and Luis Aparicio (1967).  Real heroes understand that.  They know it is not betrayal, it does not diminish them.
Mickey Mantle (the Marilyn Monroe of baseball ?(without the tragedy), seemed to understand that as well as anyone.  There seemed to be no envy in his rivalry with other players, no bitterness in his blazing competitiveness.
The best in baseball, at least in those days, always had time for the kid who worshipped them.

Brooks Robinson, sitting down, taking time.  The kid is the batboy for the team.  The BATBOY! Baseball even has a JOB for a kid, a JOB among the gods, a job in heaven itself.
What a game.

This batboy became a Chief Justice in the Court of Queens Bench in Canada, but we bet he never felt more glad to be alive than right there, the boy in charge of the bats.
Found here
If you are lucky, there is a game going on soon near you, and if you are super lucky, it unfolds in a place like this bit of heaven.
Nat Baily Stadium, Vancouver, BC
As we noted a while back: "Music, good music, SOUNDS good, of course.  But we've noticed that the best music also LOOKS good."  This time, we've turned our eyes to music on the page, music made  with pen and ink (or whatever) for other musicians to read and play.        Above image from the cover of Stravinsky the Music-Maker seen here

A note from Johannes Brahms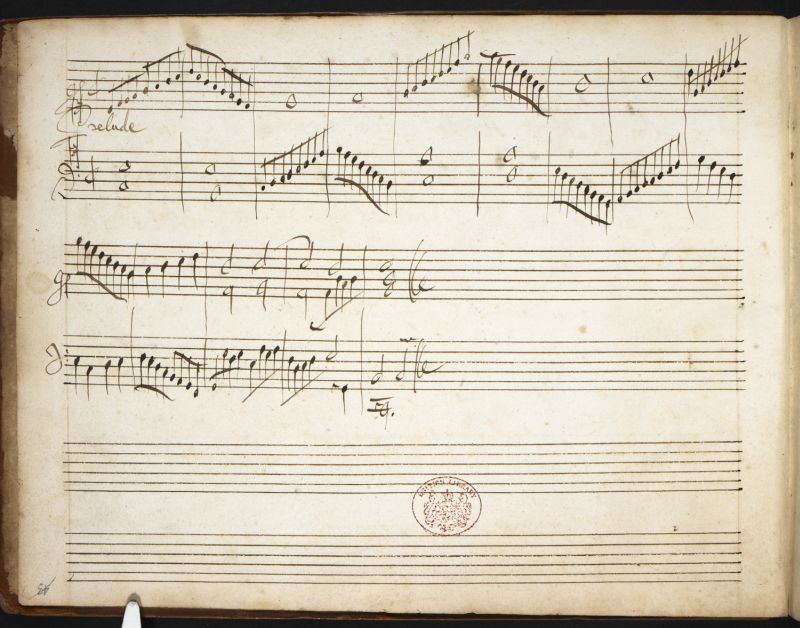 Even if you can't read music, you can tell this is music and you know it sounds pretty good.  Henry Purcell at the British Library

This too.  It is Robert Schumann  @ Yale
Music on the page goes as far back as words on the page.  In either case, it's all about letting other people know what you hear in your head (and your heart), whether it is a thought about Spring or the sound of Springtime.

Lots more here.

This old beauty found at Oxford Early Music Festival.
Coming back closer to our time, you can see the music loosen up, take chances, leap, fly.
This lovely thing lives at Yale.
Autograph musical manuscript signed (Thelonious M), Monk's Mood, 1 Page, New York, c.1956-7

Apart from the divine Mr Monk, 20th century music makers have shied away from showing us their direct hand-i-work.  Keyboards and computers come between the fingers and the page.  But with the digital tools available, new ways of showing our eyes the look of music have sprung up.
This video give us Stravinsky's Rite of Spring as an animated score.  Of course Nijinsky basically did that a hundred years ago, with bodies and fabric and genius.
So, we give the last word to the visual artist who deeply understood the look of music.
Music: stop Look listen.
it's always amazing to see what nature is up to when we aren't there
up there in the wildest places, the farthest places from our small lives, that's where you'll see what can happen without us.  it is always original, never trivial, never trending.
even when these farthest places change because of the accumulated effects of our daily lives. the result is all nature's own–spectacularly un-human,  beautifully bereft of our precious cliches.
We can't help but drop our jaws and shed some tears of admiration before we go back to our day job.  But some have chosen to find work, put down roots and raise families right up against the raw originality (and harshness) of remote places.
This is upper Peru. Life unplugged from everything except life.  It isn't easy of course, but the miracle is that it exists at all.  Found here
And this village is on Greenland in the upper middle of nowhere looking bright, cheerful, remarkably at ease.  Part of a collection here
The only rival to the remoteness of the highest and coldest places on earth are the oceans where, we are told, you might sail for weeks without seeing any land at all
The only mark on this part of the Pacific is an air pocket…
The remotest places have many lessons to teach us, if we will only listen and look, lessons about beauty, humility, responsibility…
Just look .
Image by hiroshi sugimoto (seascape-north-atlantic-cape-breton)