Two dimensional, monochromatic, and featureless, shadows only exist because something else exists.  They are totally dependent on it, the mothership,  the object that CASTS them.  Yet, to us, they often seem to be something, if not separate, then singular, a unique offshoot.  Photo by David Taylor seen here.                                                             
At certain angles of the light, in fact, the shadows outsize the source and take on a character and life of their own.  Above photo by  Alexey Bednij found at feeldesain
What is more ordinary anywhere than a chorus of pigeons on a wire except when they are  accompanied by a slightly taller thinner blacker troop brought to them by light, just light.
Great photographers recognize the challenge and the opportunity of strong light and the spreading black alter-ego it conjures up for each of us.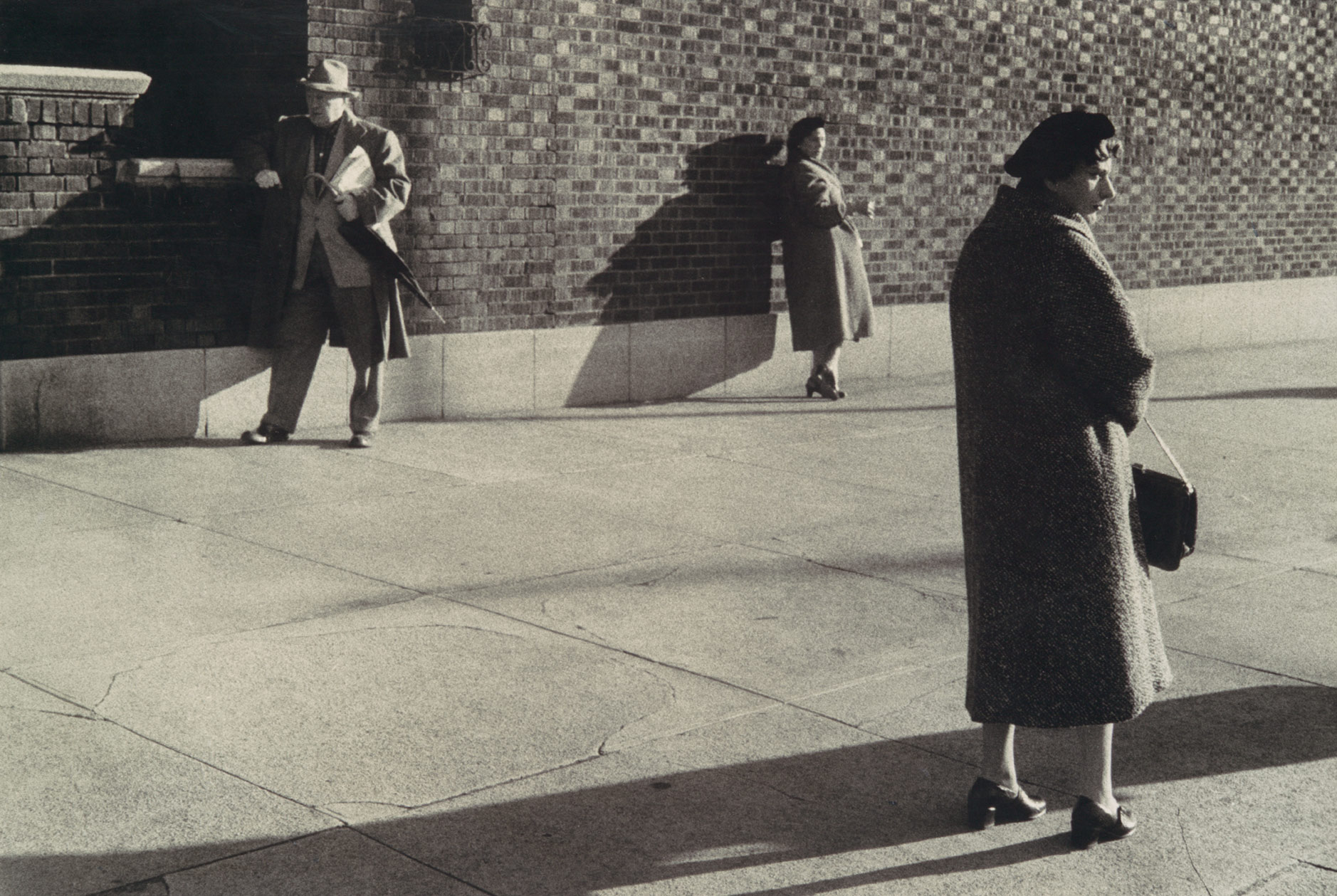 This trio caught in the low-angled light by Garry Winogrand 1960 now at home at the Metropolitan Museum of Art in New York.
Henri Cartier Bresson, who else?  (Source)
Vivian Maier went about developing as a great photographer totally out of the spotlight, sometimes literally in the shadows. Her self portraits are both bravely revealing and consciously concealing.
Vivian Maier,self Portrait, 1955.  This and many, many more of her remarkable photographs on view at this site
Though never shy, Pablo Picasso was always game for a visual trick: here he give us two picassos, one that he made with paint, the other a created by the great man in collaboration with the sun.  photo by David Douglas Duncan 1960
Here the shadow of Henry Moore dwarfs his usually monumental work.    by Andre Kertesz  Here   
Beckett, monumental in life and in reputation.  Rarely in the shadows
But let's not forget the wonderful FUN we can have with shadows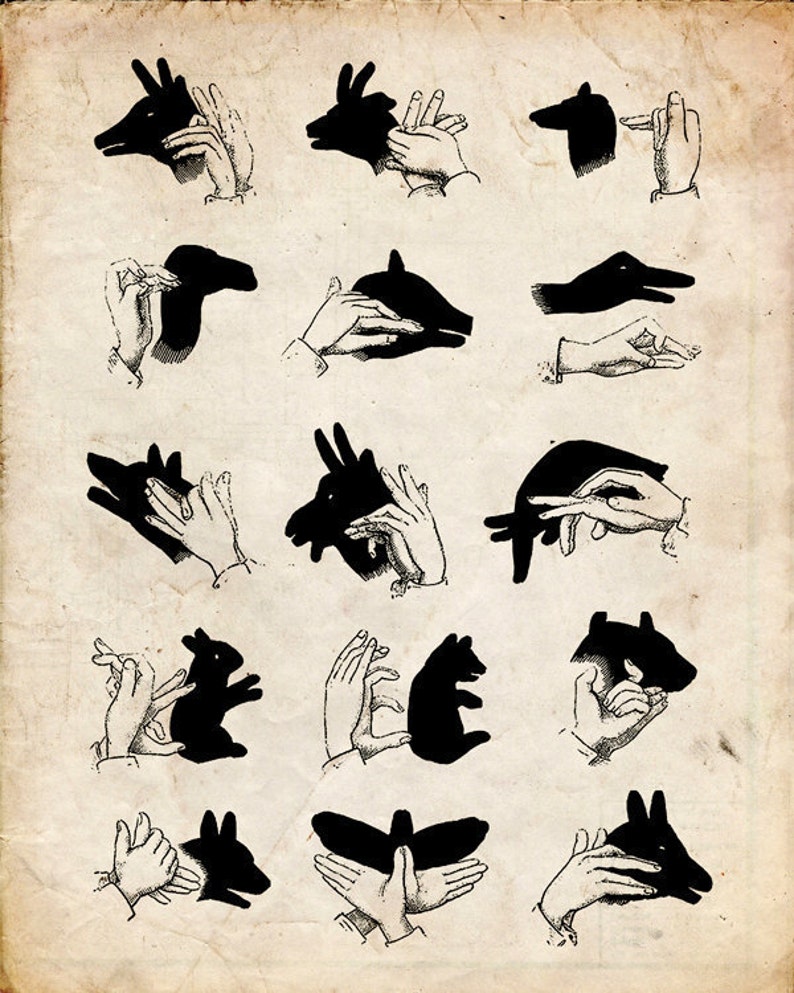 Personally, we never mastered any of these, but you can try at home when no one's watching. Found here on etsy
We photographed these Indonesian shadow puppets at the Museum of Anthropology (MOA) a miracle temple of the fruits of civilization from around the world to be found at the University of British Columbia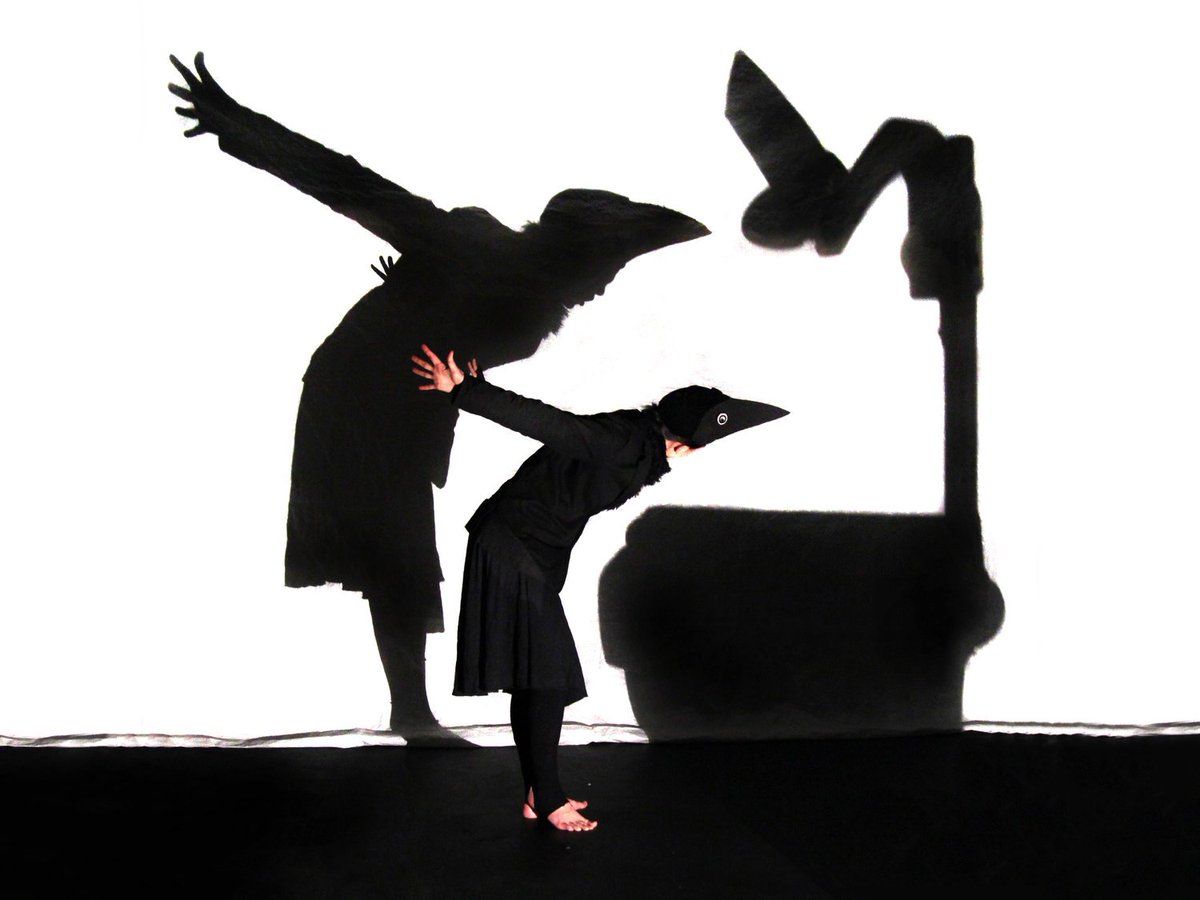 And to finish up–or start something–we present a wonderful puppeteering duo that goes by the name of  mind of a snail.  Much of what they do is done with projection of images. While they, the creators and performers, lurk in the shadows.  Mostly.  Always brand new and wondrous.  Find more here.